Welcome to the Sacred Soundboard Auditory Explorations Project
Our goal is to make and share music for meditation, yoga studios, massage therapy, reiki, acupuncture and related practices. You could call this music sonopuncture, but it's more of a collaborative exploration of the concept. Please contact us for more information.
Use this music in your home and/or work space: To Save the mp3 files, right-mouse-click (Ctrl-Click on a Mac) where it says .mp3, found next to each track's title.This music is not available for inclusion in commercial media or sold as a product.
---
Send us your story:
We've received some positive feedback from yoga instructors and massage therapists using these pieces as audio accompaniment during their sessions, that's great to hear about! Please share with us how this music has helped you. You can email
camilo@thesacredsoundboard.com
, and with your permission we'll start posting some of those stories below.
---
How to support this project: Using the Donate button below, you can send any amount. Thank you. Every bit helps keep this project going!


All donations pay for studio fees and this website's ongoing development.
Also, you can purchase a $240 Gift Certificate at REP Studio.com, where we record the live tracks.
Click here to be a kind patron at Patreon: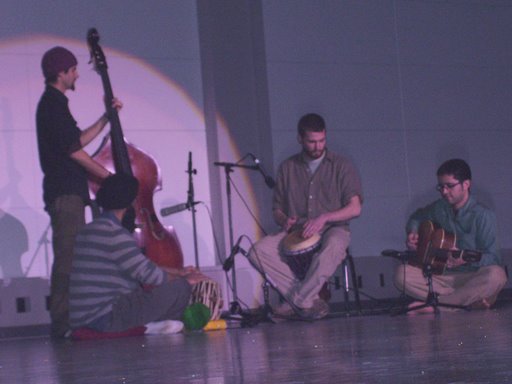 Members of the group Ki-Tún